Traditional Accommodation in Nafplion Old Town at the Aetoma Nafplion Hotel. Enjoy your stay in Nafplio, Greece at our traditional pension hotel in one of our unique double rooms in the centre of the historic old city of Nafplio and close to the wonderful archaeological sites of the Peloponnese. Aetoma traditional hotel is situated in Nafplion, a city with a unique history and a magical aura about it.
Hotel Aetoma, an 18th Century mansion, having been totally renovated to the highest standard, combines the beauty of the past with the modern comforts of today and offers the perfect environment for its guests relaxation. It is the ideal accommodation for a "get away from it all" visit to the historical Nafplion.
The Neoclassical "feel" is apparent in all 5 of the Hotel Aetoma's luxurious and hospitable rooms. In fact one of the Aetoma hotel rooms "the Akrokeramo Suite" seems to have glided effortlessly and landed on the roof of the Traditional Hotel Pension Aetoma.
From the entrance of the Aetoma Guesthouse, the feeling of familiarity combined with the unique and luxurious setting, one becomes aware that the Aetoma was refurbished with its guests comfort in mind.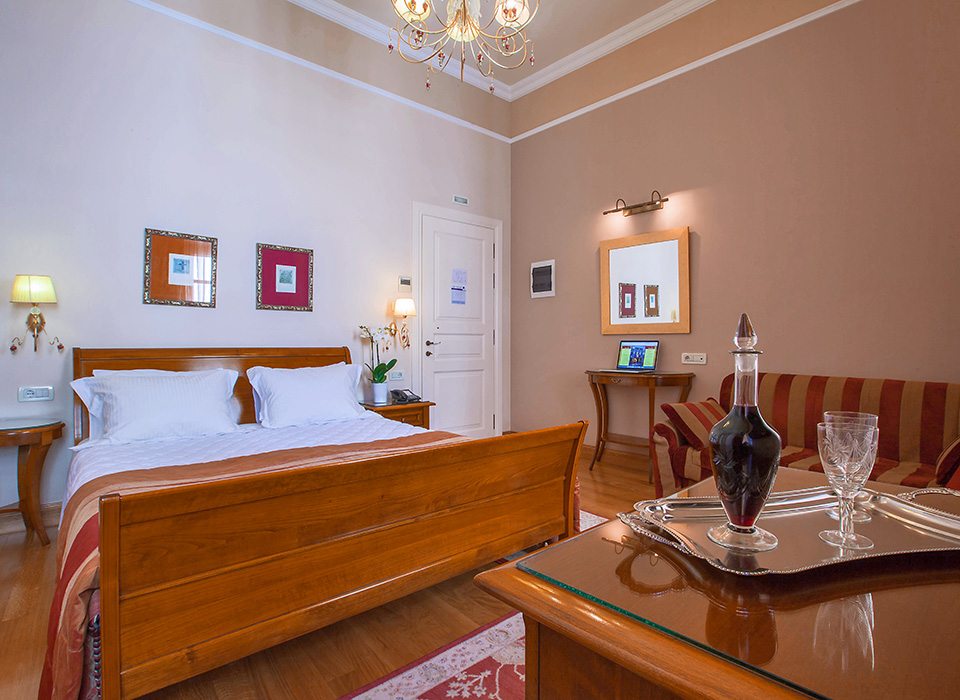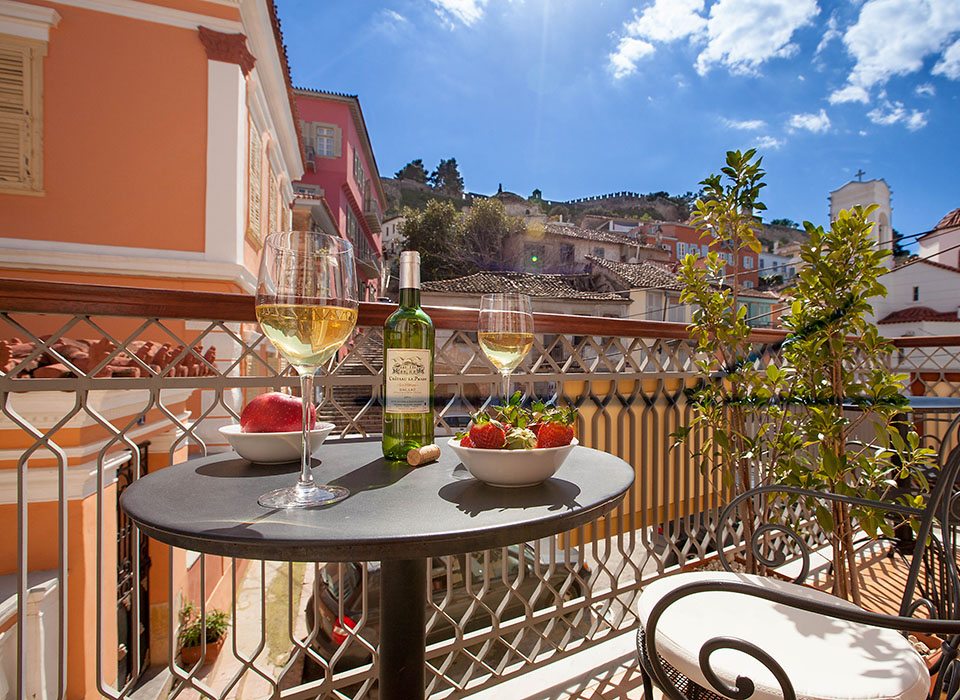 At Hotel Pension Aetoma we have tried to anticipate your every need for a comfortable stay in Nafplion. Breakfast at the Hotel Aetoma in Nafplion is taken in the breakfast room on the first floor. Here you will find tables with handmade traditional covers and breakfast is made up of marmalades, bread, sweets all of which are home made. If you happen to sleep late, don't worry the Hotel Aetoma will serve breakfast up until 12.00 midday.
Maid service
Heating / Air conditioning
Wireless Free Internet access
Bath Towels / Toiletries
Direct Dial Telephone both in the room and in the bathroom
Plasma satellite Television / Radio
All rooms with mini fridge
Jacuzzi bathtub or hydro massage shower
Safe Box
Hairdryer
Multilingual reception
Friendly, romantic atmosphere
Spacious recption/breakfast room
Close proxomity to all the places of interest in the centre of the old city of Nafplion